ARENA DANCES' The Arena dance school
The Arena supports a diverse cultural environment in Minneapolis through classes offered at the studio and studio rentals for other artists in the community.  Affordable classes are offered for children and adults at a bustling location that supports those who are interested in the moving arts.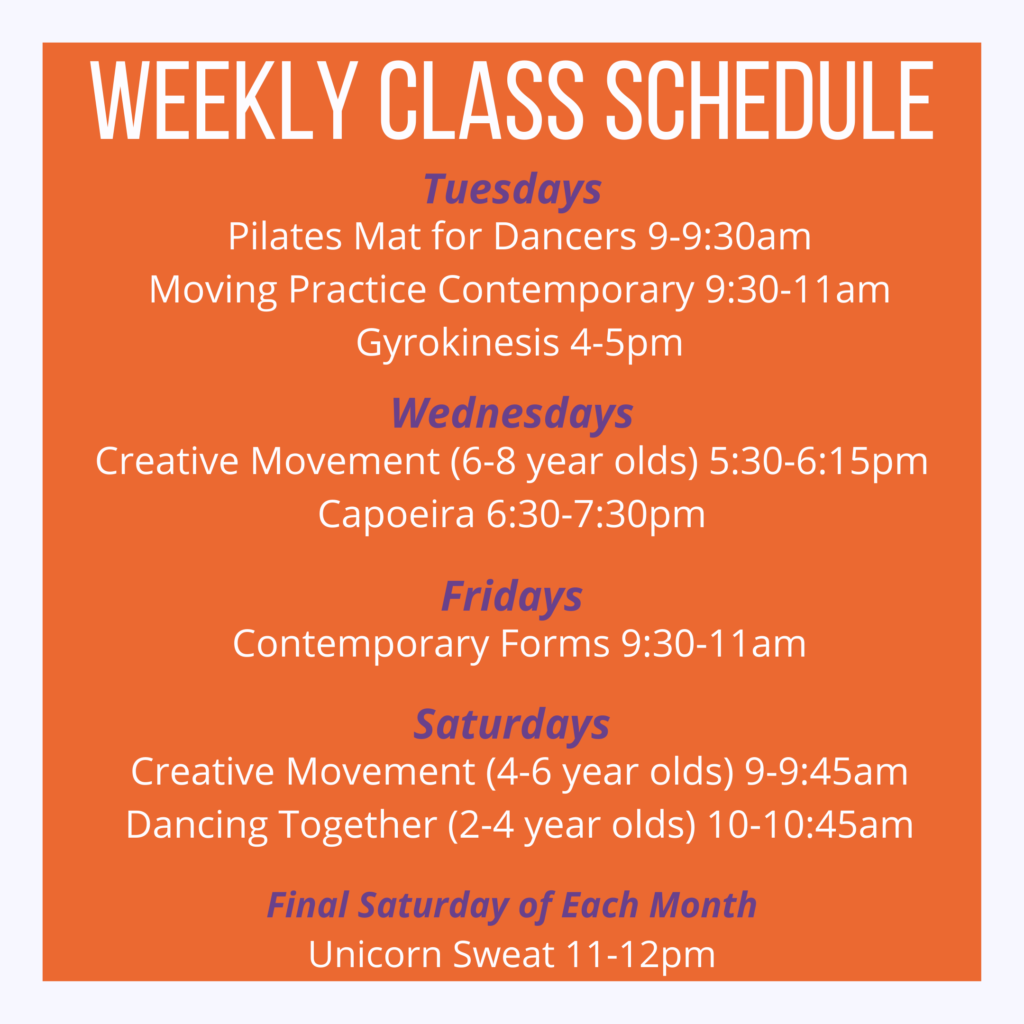 Dedicated students in dance/moving arts
Recreational learners across mind/body movement disciplines
Area schools through our DanceON program
Business leaders through our neighborhood enrichment program
Community members through our panel discussions, community meeting spaces, social dances, informal showings, performances and events
Artists need of Rentable Space Our space offers 1,305 square feet, 30'×40′ of sprung floor, Marley dance flooring, wall-length mirrors (with curtains to cover if preferred), free wifi, and a changing room. $20/hour for rehearsals. $25/hour for classes.
The creative potential of everyone and the transformative power of the arts to change lives
Both the artistic process and the artistic product
Diversity and serving as a bridge to connect people
Inclusiveness and removing barriers to make the moving arts accessible
Collaboration
Innovation and delivering thought-provoking, relevant programs and experiences to the communities we serve
The people who work and volunteer to support our mission
Our unique Minneapolis home and the community that is created when people learn together through the arts
Click to sign up for open classes on our MINDBODY site!
This includes pilates, moving practice, gyrokinesis, capoeira, and contemporary forms
Click to sign up for an enrollment on our MINDBODY site!
This includes all creative movement and dancing together classes, as well as the monthly unicorn sweat classes
Open Class Drop-In – $10 for 30 minute classes; $17 for 60-90 minute classes
Discount Card – $150 for 10 classes (Expires 2 months from purchase date)
Flex Card – $160 for 10 classes (Expires 1 year from purchase date)
Enrollments – $210 for 14-wk series
*Capoeira also offers this enrollment pricing – great way to save!*
Contact Info
Mathew Janczewski
arenadances@gmail.com
Links