The Hazards of Love
Presented by Asylum Theatre & The Traveling Masks international commedia dell'arte project
Villa del Sol community space
88 Cesar Chavez St. St. Paul, MN
Past performances
Friday, April 12

7:30 pm

Pay what you can night
Free performance

Saturday, April 13

2:00 pm

Pay what you can night
Free performance
Comedy
New work
Minnesota premiere
The beautiful Isabella and her Flávio are itching to be stitched together in matrimonial bliss. Perfect. Until their imbecile parents, Signore Pantalone and Dr. Gratiano, tear the seams of their friendship and destroy the happy day. 
An outsider appears
Zanni interferes 
Come laugh and cheer
Friday, April 12th @7:30pm
Saturday, April 13th @2:00pm
Villa del Sol community space
88 Cesar Chavez St.
St. Paul, MN
Admission is FREE - donations appreciated!
MN cast:
Jody Bee - Signora/Columbina
Thomas Caravello - Dottore
Steve Cox - Pantalone/Flavio
Lucas Gerstner - Capitano
Amber Lee Olivier - Isabella/Brighella
Dave Walbridge - Arlecchino/Pedrolino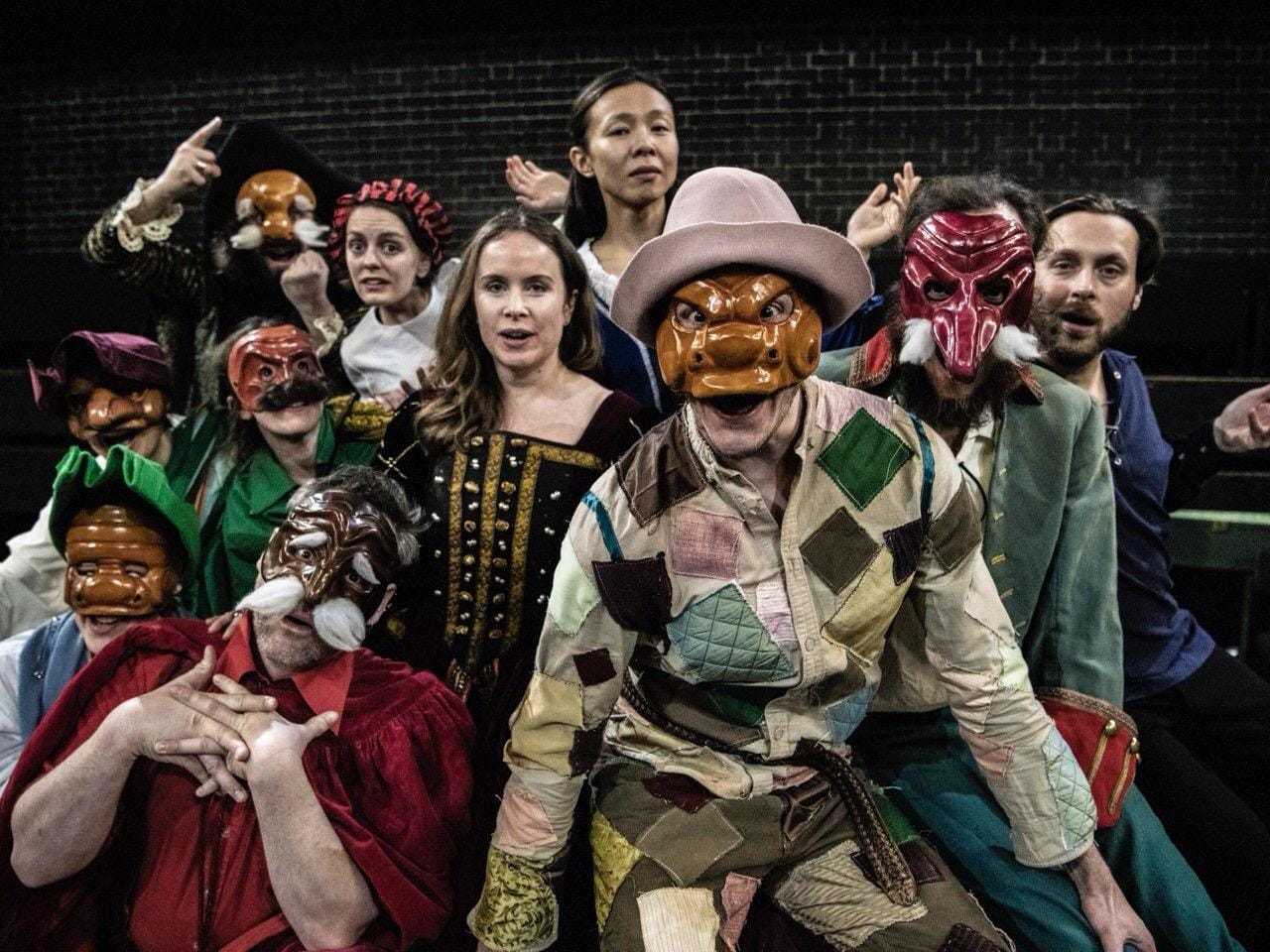 YouTube London production February 2019
*** A WORLD FIRST ***
The show will travel the globe but with a new cast in each country - only the masks and plot will travel. The beauty lies in commedia dell'arte not being scripted so the show will change wildly form one place to the next depending on the cultural identification of characters! The aim of the Travelling Masks is the promotion of joy that comes from traditional theatre and the inclusion of anyone who wishes to be involved - creating a global theatre family!
A package originating from London containing masks (made by Lee White), batocios, and a canovaccio will be sent to the participating world locations in sequential order. Each location has 4 weeks to cast, devise, perform and send the box to the next location. The canovaccio is a secret until the cast open the box.
Locations after MN: University of Colorado, Boulder; Mexico City, Mexico; São Paulo, Brazil, Curatiba, Brazil; Sydney, Australia; Ankara, Turkey; Turin, Italy; Amsterdam, Netherlands; Ottawa, Canada. in 2020 performers from each location will gather in Reggio Emilia, Italy to perform together, the same canovaccio, using 6 languages.